Oasis & Mirages
series of 7 pigment prints | 50 x 70 cm | 2015 | USA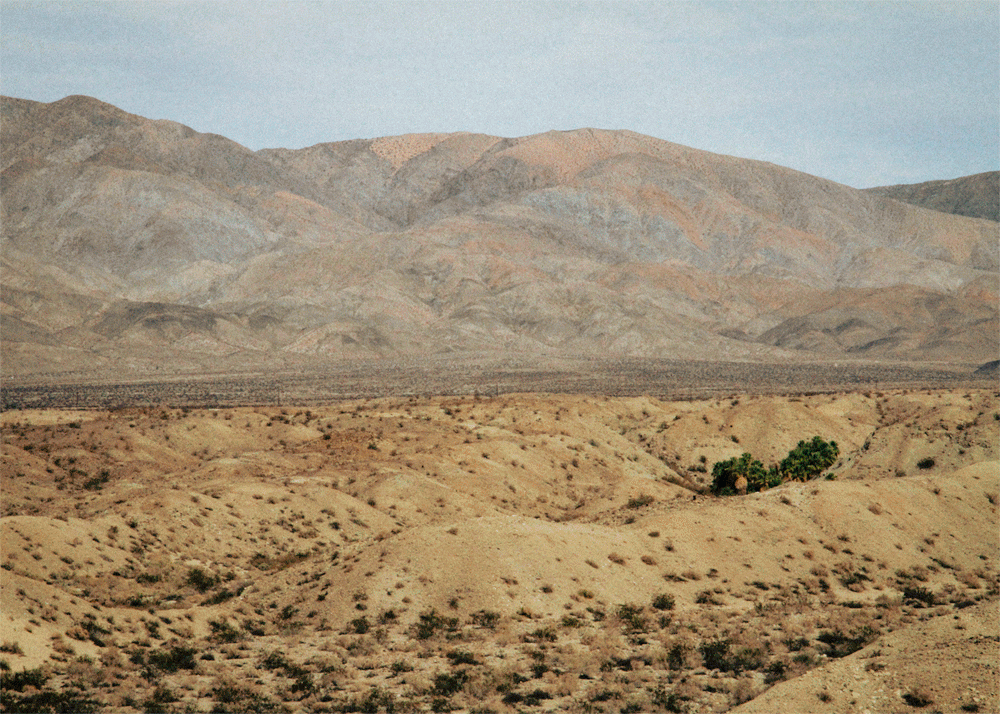 In the desert East of Los Angeles, many toponyms allude to water and vegetation, contrasting curiously with the aridity of the landscape. While California is going through a terrible drought, hot springs, palm trees and oases spinkle this scorching strech of land.
The reassuring and salutary image of the oasis eclipses — all the while asserting it — another reality: the presence of water in this desert is a clue betraying California's geological activity.
The pressure that builds up along the San Andreas fault brings those underground waters to the surface and thus create those islands of greenery. From the sky, all those places line up perfectly with the San Andreas fault and materialize the seismic risk that threatens California.